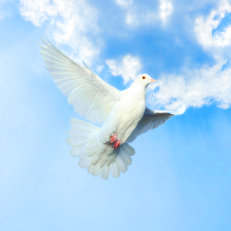 Craig Alan Price
October 22, 1946 - March 23, 2017
Craig Alan Price, 70, of Keokuk, passed away on Thursday, March 23, 2017, at his home.

Craig was born in Keokuk on October 22, 1946, the son of Clyde and Alma Bresnahan Price. He was married to Sandy Dietsch, they were later divorced. A lifelong resident of Keokuk, Craig was employed by All Star Dairy before he became an over-the-road truck driver. He later became the owner and operator of "The Pub". Craig loved watching NASCAR and enjoyed spending time with his friends and family.

Craig is survived by his two daughters: Tammy Price of Mt. Hammel, Iowa; and LeeAnn Baum of Keokuk; two brothers: Michael (Luna) Price of Keokuk and Steve (Lynn) Price of Keokuk; and numerous grandchildren, nieces, nephews and cousins.

Craig is preceded in death by his parents.

A celebration of his life will be held at 11 AM on Tuesday, March 28, 2017, at DeJong-Greaves Celebration of Life Centers in Keokuk, with Reverend Sylvia Tillman officiating. Burial will follow at Oakland Cemetery in Keokuk. Visitation will be held on Tuesday from 10 to 11 AM directly before the service.

Memorials may be made to God's Way Christian Church.
... Read More
No Photos Yet

Add one now
What will you miss most about Craig?
What is your favorite memory of Craig?
How did Craig inspire you?
What made Craig so unique and special?
Rev.Larry Kay
Mar 27, 2017

a very good friennd.RIP.prayers for you and your family
Gary L Pfeiferling
Mar 24, 2017

To the family and friends of Craig (Red), so sorry for your loss,R.I.P.
No Videos Yet

Add one now
Craig Alan Price's online obituary has been made permanent courtesy of Obitio Online Obituaries.