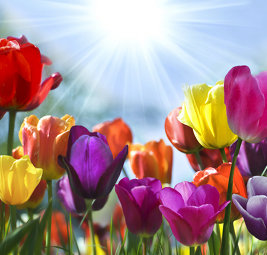 Carol A. Austin
June 16, 1951 - April 24, 2017
Carol A. Austin, 65, of Keokuk, passed away on Monday, April 24, 2017, at Great River Medical Center in Burlington, Iowa.

Carol was born on June 16, 1951, in Rock Island, Illinois, to Roberta Bauman, and was later adopted by Raymond and Jesse Sheets. On August 29, 1980, she was united in marriage to Jim Austin in Fort Madison, Iowa. He survives.

Carol attended God's Way Christian Center when her health would permit. Her front room was filled with the plants and flowers that she loved, some of them over twenty years old. Some of her hobbies included crocheting and crafting. She loved her cat Baby Doll and teaching Sunday School.

Carol is survived by her husband Jim Austin of Keokuk; three sons: Bradley Austin of Keokuk, Bruce (Pam) Turner of Burlington, and Buren Turner of Montrose, two daughters: JoAnn (Barry) Olson of Keokuk, and Kathy of the Quad Cities; three brothers: Chris Cortez of Kansas, Terry Cortez of Iowa City, and Danny Barr of Arkansas; and her sister Lisa of Illinois. Other survivors include eight grandchildren, nine great-grandchildren, her aunt Madeline, and several nieces, nephews and cousins.

Carol is preceded in death by her parents and her brother Ricky.

A celebration of her life will be held at 4 PM on Friday, April 28, 2017, at DeJong-Greaves Celebration of Life Centers at 917 Blondeau Street, with Pastor Sylvia Tillman officiating. Visitation will be held from 3 to 4 PM directly before the service. Burial will be held on Saturday at Cain Cemetery near Cainsville, Missouri.

Memorials may be directed to God's Way Christian Center.

... Read More
No Photos Yet

Add one now
What will you miss most about Carol?
What is your favorite memory of Carol?
How did Carol inspire you?
What made Carol so unique and special?
Marlene Do
Apr 27, 2017
I have known Carol for about 14 years. I met her at church and we soon became friends. Many memories but I will never forget like the Thanksgiving weekend that her and I went to the Quad cities for black Friday shopping,... more
Mary Jane Brown
Apr 26, 2017

Carol was a true friend to me as well as my sister in the Lord. I enjoyed going with Carol and Jim shopping or just dining out. She had a compassionate heart and loved giving to others. She fought a good fight and she f... more
No Videos Yet

Add one now
Carol A. Austin's online obituary has been made permanent courtesy of Obitio Online Obituaries.