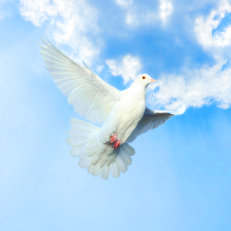 Heather Ann McDowell
October 23, 1963 - May 4, 2017
Heather Ann McDowell, 53, of Montrose, Iowa died Thursday, May 4, 2017 at her home following a short illness.

She was born October 23, 1963 in Keosauqua, Iowa the daughter of Kenneth and Rosemary Kay Cline. On November 23, 1986 she married Edward McDowell at The Church of All Saints. He survives.

Heather was working at Henniges Automotive at the time of her death. In her younger years she showed horses.

Heather is survived besides her husband a son Cameron McDowell and Brittnie Terhune of Farmington, Iowa. One brother Allen Cline of Montrose, Iowa.

She was preceded in death by her parents, and a brother Danny Cline.

A Gathering of friends and family will be held Tuesday May 9, 2017 from 1:00 PM until 1:30 PM and then a Celebration of her life will be held at 1:30 PM. at Sandusky Cemetery, rural Keokuk. Iowa.
... Read More
No Photos Yet

Add one now
What will you miss most about Heather?
What is your favorite memory of Heather?
How did Heather inspire you?
What made Heather so unique and special?
Ellen Kay
Jul 24, 2017
Family - Heather and I weren't real close but i remember spending time at my sister, Rosamary's occasionally. In our early years, family would gather at my childhood home. Even though we weren't close, I thought of yo... more
Rhonda Kleinert
May 9, 2017
Will miss your happy face Heather.
Julie Johnson Pence
May 9, 2017
Heather and I grew up going to horse shows and sales together. She was such a kindhearted, fun person. Thinking of your family at this most difficult time.
Kandy Derr
May 8, 2017
Send prayers to Ed and Cameron so sorry for your lost.
Amy Wagner-Thomas
May 8, 2017
To Heather's husband and son and brother! My family was neighbors to the Cline family, rural Donnellson, and all of us kids rode the school bus together! Walt got his pony "Buckshot" from Heather's Dad Kenny! We all send... more
Mike and Lori Conover
May 8, 2017

Ed and Cameron! Mike and I would like to give our condolence we are very sorry for your loss!! Heather was a very good person she had a heart of gold she will be missed!! R.I.P. Heather!!! Mike and Lori Conover
No Videos Yet

Add one now
Heather Ann McDowell's online obituary has been made permanent courtesy of Obitio Online Obituaries.