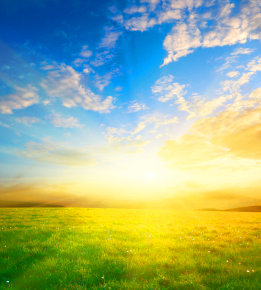 Nancy K. Taylor
March 6, 1944 - July 20, 2017
Nancy K. Taylor, 73, of Keokuk, formerly of Hamilton, passed away on Thursday, July 20, 2017, at her home in Keokuk.

Nancy was born in Burlington, Iowa, on March 6, 1944, the daughter of Elmer and Helen (Rich) Davis. On July 6, 1965, she was united in marriage to Donald Taylor in Keokuk, Iowa. He survives.

A lifelong resident of the Hamilton/Keokuk area, Nancy was a member of the Methodist Church in Hamilton for many years, before attending Calvary Foursquare Church in Keokuk. She was employed as a school bus driver for the Hamilton School District for over twenty years. During her working years, Nancy also worked at Methode in Carthage and Casey's General Store in Hamilton. Nancy was known for her sewing and crafting skills, and especially for the beautiful quilts she would make. She loved helping people plan and design their weddings, and even sewed a wedding dress. She was also a Girl Scout Leader for many years. Nancy will be remembered by many for her kind and generous spirit.

Nancy is survived by her husband Donald of Keokuk; two daughters: Pam (Byron) Keefe of Muscatine, Iowa; and Teresa (Rick) Harness of Lima, Illinois; thirteen grandchildren: Patrick, Andrew, Leah, Christian, Grace, Drey, Ryan, Logan, William, Faith, Steven, Jerad, and Cody; four great-grandchildren: Chase, Sebastian, Lilian and Jaden; her brother Jack Davis of California; and several nieces, nephews and cousins.

Nancy is preceded in death by her parents, her in-laws Delbart and Edith Taylor, and her brothers-in-law Jim and Raymond Taylor.

A celebration of her life will be held at 7:30 PM on Wednesday, July 26, 2017, at the Calvary Foursquare Church in Keokuk. Visitation will be held at the church from 6 to 7:30 PM, directly before the service.

In lieu of flowers, memorials may be directed to the family.

... Read More
No Photos Yet

Add one now
What will you miss most about Nancy?
What is your favorite memory of Nancy?
How did Nancy inspire you?
What made Nancy so unique and special?
Lori (Dobbins) Stinson
Jul 24, 2017

Teresa, I am so sorry to hear about your mom. She was like a second mom to me when we were younger. I've got you in my thoughts and prayers...take care sweetie....miss you.
Lena Dyer
Jul 23, 2017

Teresa, Pam & family, I'm so sorry for your loss. My heart breaks for you. Nancy and your dad have been on my mind a lot. Teresa, please let me know if you need anything that I can help you with. Loved working with your ... more
LuAnn Ketchum
Jul 22, 2017
My heart is heavy as I read the obituary of an old friend, who was always smiling and laughing. She will be missed by many. Thoughts and prayers to her family. Rest in peace my friend.
No Videos Yet

Add one now
Nancy K. Taylor's online obituary has been made permanent courtesy of Obitio Online Obituaries.