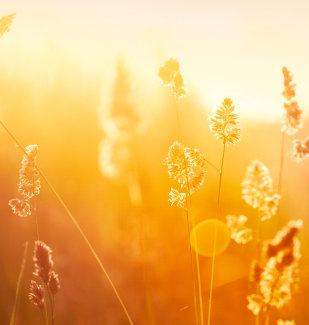 Frank S. Oertel
February 26, 1938 - July 23, 2017
Frank S. Oertel, 79, of Peaksville, Missouri, died Sunday, July 23, 2017, at Clark County Nursing Home in Kahoka, Missouri.

Frank was born February 26, 1938, in Keokuk, Iowa, the son of Fred and Rachel Christine John Oertel. He was united in marriage to Beverly Bowden in October 1985, in Peaksville, Missouri. She preceded him in death on August 26, 2015.

He had lived in Keokuk and graduated from Keokuk High School in 1957. He worked as a laborer at BTR until his retirement. He loved raising animals and hunting and fishing. He enjoyed auctions and buying other people's worthless treasures. He loved his grandchildren and wanted to help others in need and was humbled when he was able to help.

He is survived by children Christine (Randy) Meyer and Jon (Andrea) Oertel, stepchildren Teresa (Ronnie) Beal , Bill Turner, Rick (Becky) Turner, Rick (Kathy) Bowden, Jim (Becky) Bowden, Tim Bowden, Terry Bowden and John (Cassie) Bowden, a step son-in-law Luke Brookhart; a brother Thomas (Sigrid) Oertel and numerous grandchildren and great grandchildren.
In addition to his wife he was preceded in death by his parents; two brothers, Fritz and Daniel; two sisters, Martha and Susan; and a stepdaughter, Vickie Brookhart.

A memorial service will be at 6:30 Wednesday evening, July 26, at DeJong-Greaves Celebration of Life Center at 917 Blondeau Street in Keokuk with Pastor Shawn McAfee officiating. Visitation will be at the funeral home from 5:00 to 6:30 immediately preceding the service.

Burial will be at 10:00 AM Thursday, July 27, at Sunset Memorial Park.
... Read More
No Photos Yet

Add one now
What will you miss most about Frank?
What is your favorite memory of Frank?
How did Frank inspire you?
What made Frank so unique and special?
Steve & Kathy Smith
Jul 29, 2017

Frank was so caring and giving to others. He would give you the shirt off his back if you asked. He frequently brought vegetables from his garden to his church family. If he had a grandchild around he would always bring ... more
art barry
Jul 26, 2017
put roof on my barn thanks gods special blessings PLEASE ACCEPT MY SYMPATHY ART BARRY
Vhonda Shannan
Jul 25, 2017
I will always think fondly of Frank and I will never forget him bringing all of girls that worked in the same dept at him flowers on Valentine's Day. He said we should all get a flower and he made sure of it.
Caroline Mason
Jul 25, 2017
I remember him praying for me at Freedom of Christ fellowship when I was struggling. He was an awesome man and loved by many.
No Videos Yet

Add one now
Frank S. Oertel's online obituary has been made permanent courtesy of Obitio Online Obituaries.