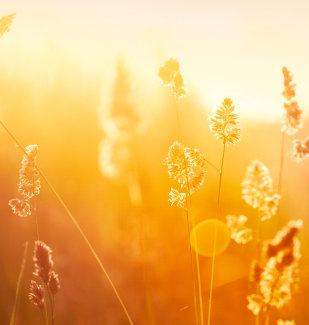 Charles Belba
January 17, 2011
Charles David Belba, 67, of Keokuk, died Monday, January 17, 2001, at University of Iowa Hospitals and Clinics in Iowa City.

Charles was born May 14, 1943, in Dennison, Ohio, the son of Charles Lester and Betty Marie Sterling Belba. He married Patricia A. Marler on September 3, 1966, in St. Louis, Missouri. She survives.

He had lived in Keokuk since 1976 and was a Captain in the Salvation Army. He had worked as activity and social director at several nursing homes, including Lexington Square in Keokuk, Ft. Madison and Parkview in Burlington. He was a member of Montrose Church of the Nazarene where he taught Sunday school and was music and choir director. He was president of the Keokuk Park Board and had served as an official for football, basketball, volleyball, and softball. He participated in church softball and volleyball leagues, Keokuk men's industrial softball league, and YMCA youth sports as a coach. He was a past member of P.T.A.

He is survived by his wife, Patricia of Keokuk; a son, David Charles Belba and his wife, Mandy, of Keokuk; a daughter, Linda Kaye Belba of Keokuk; three grandchildren, Jesse, Sadie, and Abigail; four brothers, James Belba of Illinois, Robert Belba and his wife, Jackie, of Fairmont City, Illinois, Gary Belba of Fairmont City, Illinois and Mike Belba of Florida; several nieces, nephews, aunts, uncles, and cousins.

He was preceded in death by his parents and a daughter, Rebecca, in infancy.

Funeral services were Saturday, January 22, 2011, at the Church of the Nazarene in Montrose with Pastor Preston Smith officiating. Burial followed in Oakland Cemetery in Keokuk.

Memorials may be made to Montrose Church of the Nazarene, to the family, or to Keokuk Sports Boosters.
... Read More
No Photos Yet

Add one now
What will you miss most about Charles?
What is your favorite memory of Charles?
How did Charles inspire you?
What made Charles so unique and special?
Paula Koshiol Kraus
Oct 28, 2011
I'm not sure what made me think of Charles Belba tonight, but for some reason I decided to do a Google search on him. I was saddened to learn of his death earlier this year. I used to teach religion at St. Mary's Acade... more
John F. Geyer
Jan 29, 2011
Dear Pat, David, and Linda, I'm sorry to hear about Charles. He was a very good man. A couple memories, I always remembered him coming to the pool with the grandkids to watch them swim. He and I would talk almost daily... more
Michelle Hamelton Lamb
Jan 27, 2011
David, I am so sorry to hear about your Dad. Take Care.
Brandy Cunningham
Jan 23, 2011
David and Pat, I am so sorry to hear of your loss, believe me when I say I completely understand your pain. I pray that God comfort you in your healing and comfort you in your time of need.
Cary & Nita Sams
Jan 21, 2011
Dear Pat, David & family and Linda, we are so sorry to hear about Charles. Please know that you are all in our thoughts and prayers. May God be with you through this time and the days ahead.
Martha Neff
Jan 21, 2011
I was saddened to hear that Mr. Belba had passed away. I will miss seeing him at school events and around town. He was such a kind and positive person. I am very sorry for your loss.
No Videos Yet

Add one now
Charles Belba's online obituary has been made permanent courtesy of Obitio Online Obituaries.